I just finished the game
Portal
, and it was awesome. I'm quite proud of completing it since I'm such a gaming n00b in general. It was quite normal in the beginning, then it grew scarier (nearly mentally killing me) and at the end it was
beyond awesome
(without spoiling too much I hope). I've really had much fun playing this game. You should totally go
get it
and play it 'till the breaka' dawn!

And, I love the companion cube!

It loves me too.

You just keep on working 'till you run out of CAEK!
Also, I'm going to London tomorrow (not by portalling, though D: ) and I'll be back on Sunday. I'm looking forward to check out this awesome city for the first time!

See y'all on Sunday.

Have a great week!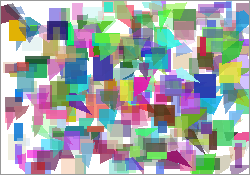 The 2007 image! (Click here to find out what it is)